My wife, Jeana, and I recently became grandparents for the first time. Our son, Justin, and daughter-in-law, Sarah, had a healthy baby boy and, as you might have guessed, we're filled with joy. They live in the United Arab Emirates and we flew over to meet baby "Abey" (Abraham) and spend time with our expanding family.
After a few days, we discovered that we could take some time to sightsee while giving the new baby and parents time to sleep. We chose to use the additional time to go out and discover new birds in the area. We took a taxi ride along the Eastern Mangroves — an inlet of the Arabian Sea — and walked on a sidewalk alongside the mangroves. I was surprised to see a good variety of shore birds, considering that the summer daytime temperatures spiked to 110–115 degrees.
We developed a pretty good routine of getting dropped off about a mile from a hotel complex about 7:30 am slowly making our way to the hotel that was home to a couple of restaurants and, I'm happy to report, a Starbucks. By the time we arrived, we were physically and emotionally spent, due to the heat and humidity. We called it our "oasis" and my iced latte never tasted so good.
Along the way, I was able to photograph and film birds that are rare or impossible to see in central Wisconsin. It was fun to see common and spotted redshank, barred-tailed godwit, oyster catchers, black-winged stilt, red-wattled lapwing, striated and western reef heron, and flamingo to name a few. We even saw an Egyptian goose pair looking for shade under a shrub.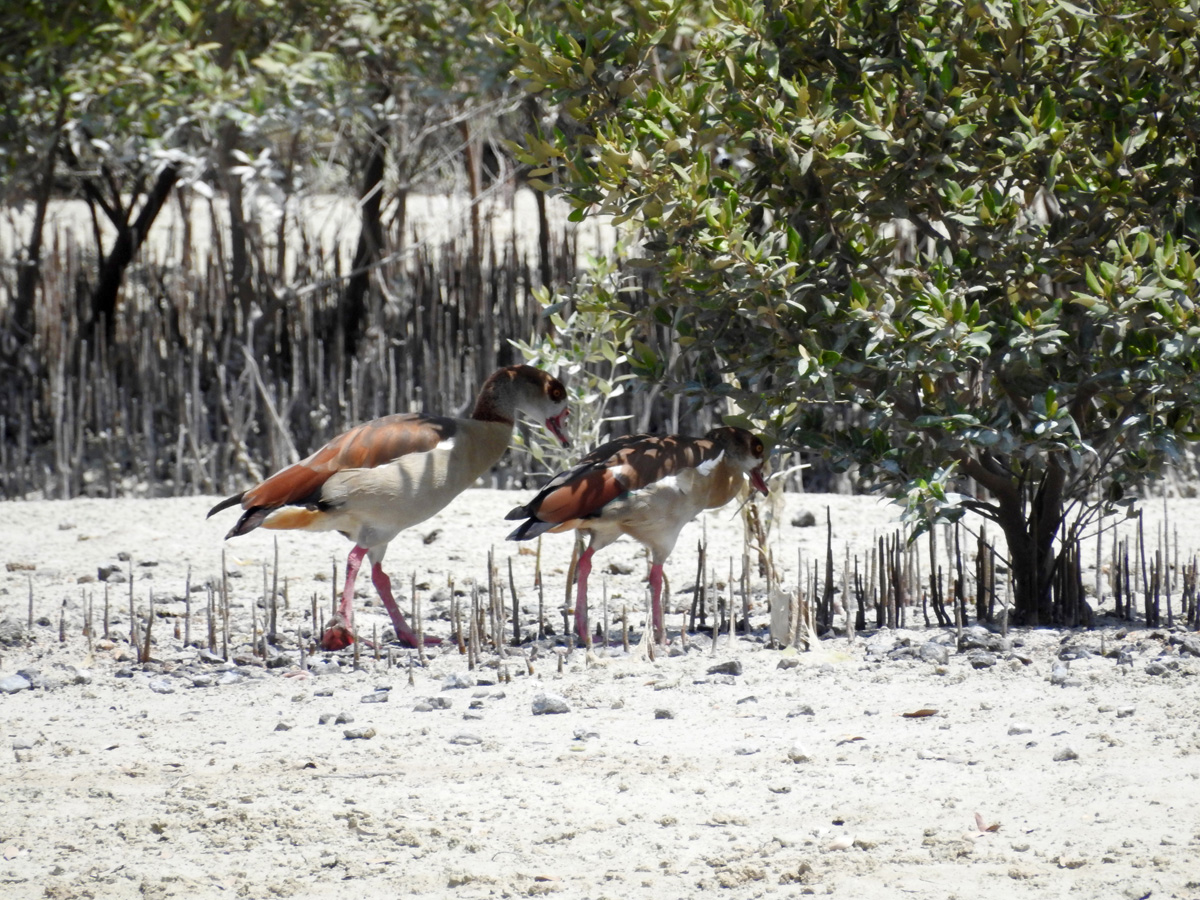 One afternoon, we drove inland to Al Ain, a city about 150 km from Abu Dhabi. We had planned to visit a zoo, but I was more excited to stop at a known birding site along the way — Zakher Lake, located just outside the city. To my delight, we found dozens of greater flamingo and a host of birds including crested lark, isabelline wheatear, squacco heron, and greater and lesser sand plover. We even saw familiar birds like the Eurasian coot that looks a lot like the American coot found on Lake Wausau every fall.
In Al Ain, we visited the zoo and saw a variety of birds flying among the trees looking for a meal. I was surprised to see about forty African sacred ibis fly through and roost in a tree at dusk. Earlier, we saw several rose-ringed parakeets flying into a tree and a couple of green bee eaters fly up, capture an insect, and land back on a branch. I saw red vented and white speckled bulbuls for the first time, too.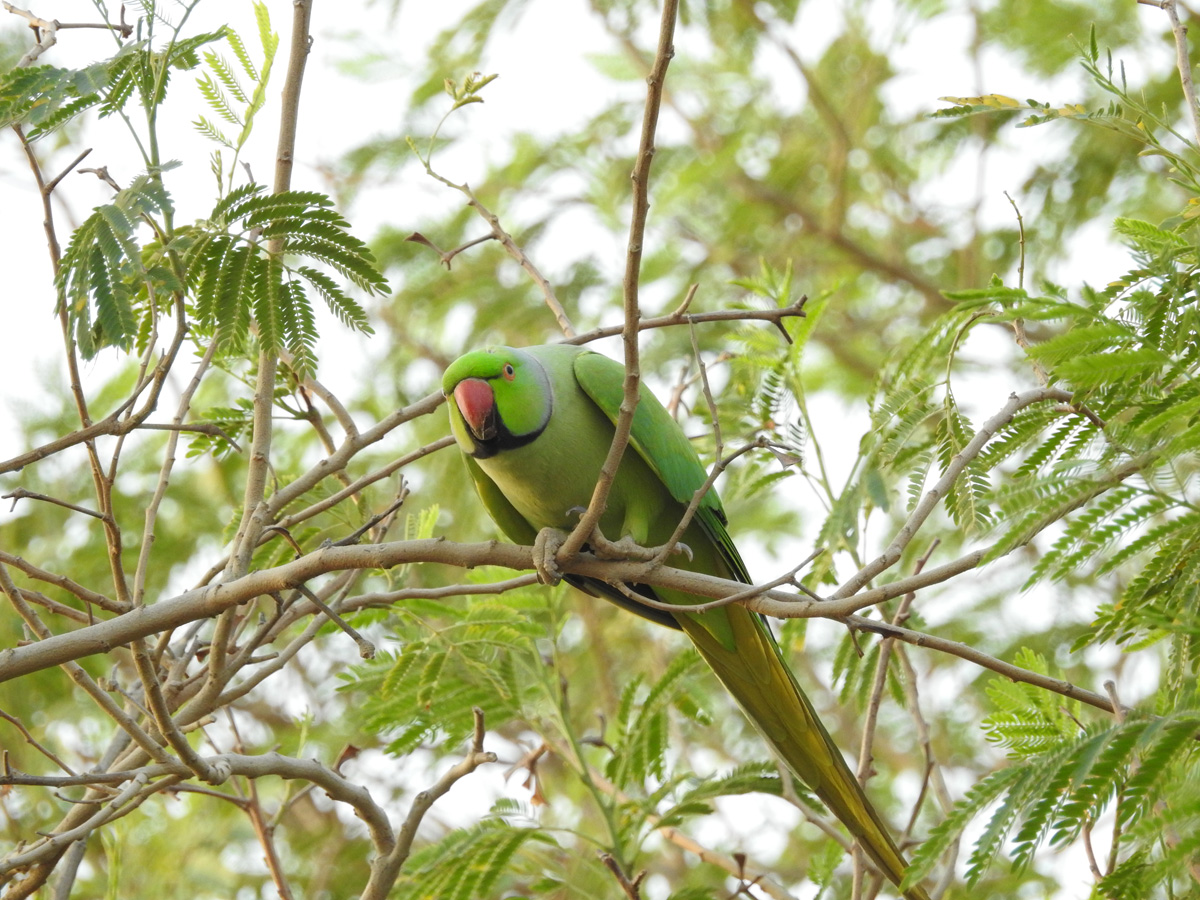 As I post this blog, our team of artwork installers and I are busy changing over the Woodson Art Museum galleries for our 40th anniversary Birds in Art exhibition — also a big occasion.
It was great meeting our newest addition to the family. Holding a baby again is the best feeling in the world — especially the first grandchild! The opportunity to go bird watching in a different part of the world was a real treat for a bird-watching enthusiast like me. I hope some day to share my love of birds and nature with Abe, when he's old enough to appreciate it. If you're looking for an opportunity to spend time with a grandchild, spouse, or friend and view some amazing art that happens to include birds, then I invite you to join us on Birds in Art opening day, Saturday, September 12.