Although Earth Day is April 22 and Slow Art Day was April 10, carrying the spirit of these days throughout many more may be among the best ways to observe them. Earth Day 2021 includes activities spanning three days, and taking time to linger in a Woodson Art Museum gallery and appreciate art slowly is a good idea year round.
When our kids were little, celebrating a birthday often stretched throughout several days, as cards and packages from relatives arrived unpredictably, true to the "snail mail" moniker. A celebratory red plate is one we still pull from the shelf as a visual nod for milestones big and small. With the advent of recent rains, we're looking forward to pulling out the red plate to celebrate the upcoming end of wildfire season with our son Jackson, now a Wisconsin forester who's also on call as a wildfire first responder.
Relishing and appreciating life – whether rainfall on parched earth, the beauty of a sunset, or an artwork in a museum gallery – can be meaningful as a solo experience. Yet often life's joys – such as nature, food, birthdays, and art – are enhanced and connections deepened when savored with others.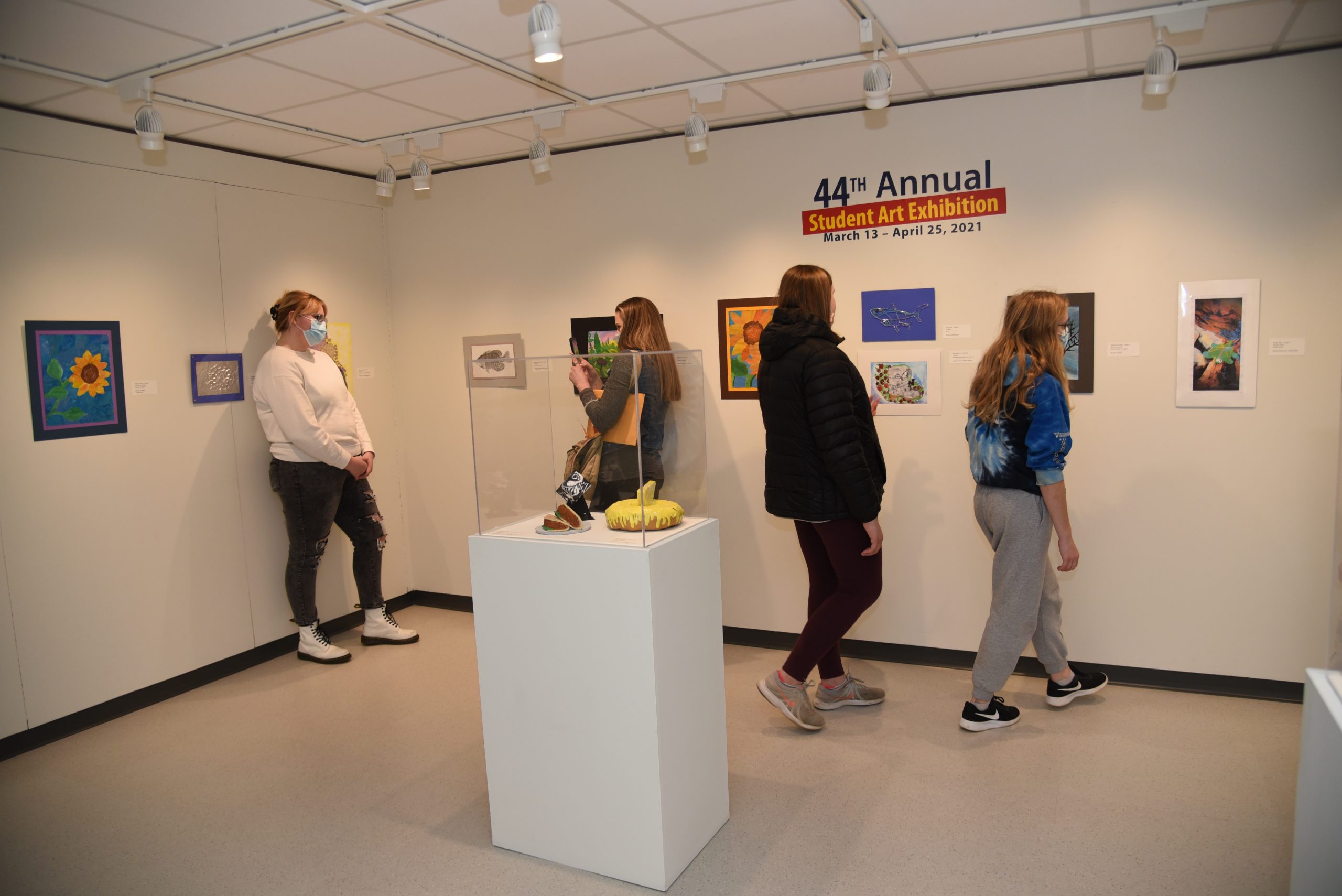 I love seeing three-generation families visiting to see the Student Art Exhibition, on view here through Sunday, April 25, along with other current exhibitions. Prioritizing these family outings to celebrate and encourage students' creativity sends a powerful, affirming message and strengthens family connections, too.
A month or so ago, Museum staff decided to set aside a couple of hours for campus cleanup on Earth Day. Equipped with bags in gloved hands, we'll likely be vying to see who can pick up the most trash during tomorrow afternoon's excursion into the Museum neighborhood. Because most of us have dogs we walk daily in our respective home neighborhoods, carrying bags filled with trash instead of our pooches' pooh, will be a welcome breath of fresh air.