December 4, 2021 – February 27, 2022
Featuring landscapes, urban scenes, and figurative and expressionist images, American artists' twentieth-century woodblock prints include a range of influences and re-interpretations.
Showcasing the diversity of relief prints, this exhibition from the Syracuse University Art Museum encompasses work from wood engravers inspired by European avant-garde images and Japanese woodcut designs to Jim Dine's innovations in the 1990s and experimental printmakers who continued to push the boundaries of woodblock prints.
Exhibition Highlights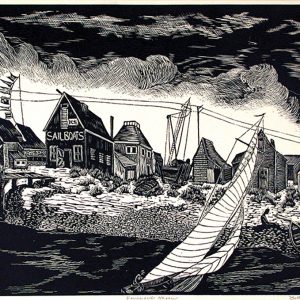 Carol Summers, Arab Tent, 1963, color woodcut on laid paper
Jim Dine, Fourteen Color Woodcut Bathrobe, 1982, color woodcut on wove paper
Betty Waldo Parish, Vineyard Haven, 1940, woodcut on wove paper
Rockwell Kent, Mountain Climber, 1933, wood engraving on wove paper
Antonio Frasconi, Dog and the Crocodile, 1950, woodcut on oriental paper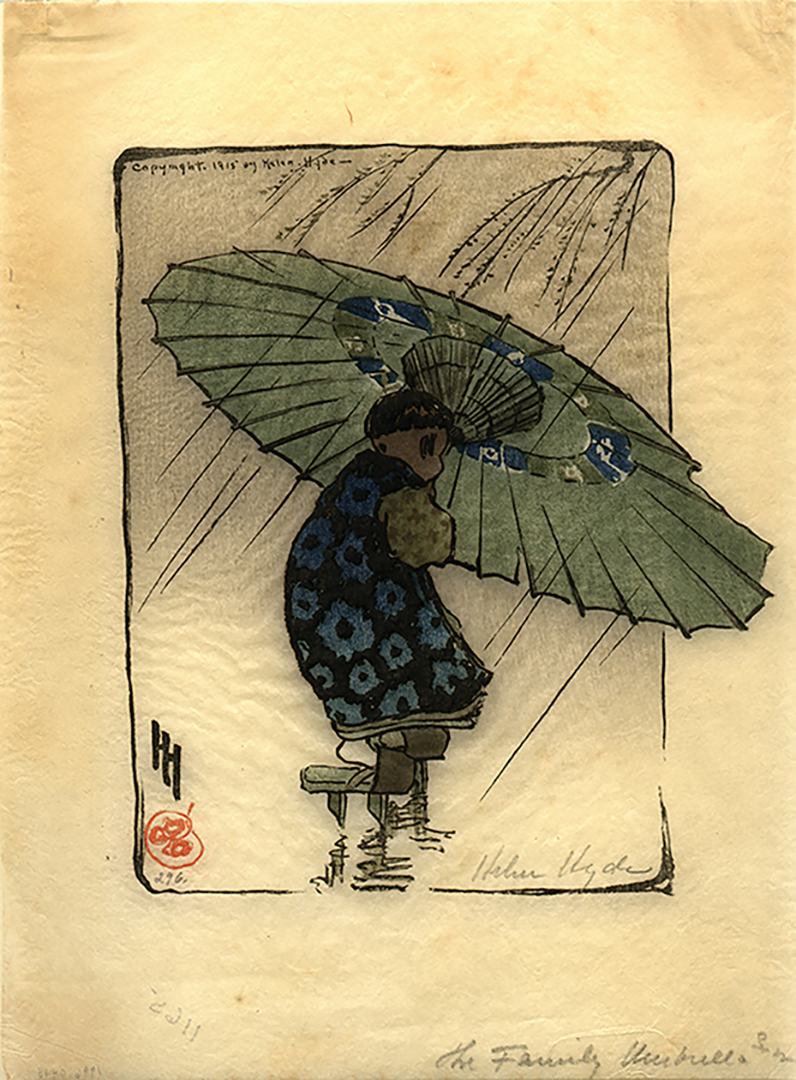 Helen Hyde, The Family Umbrella, 1915, color woodcut on Japanese paper
Frederick O'Hara, Picador, 1959, color woodcut on Japanese paper
Helen West Heller, Picking Daisies, 1928, woodcut on oriental paper
Thanks to the members, donors, grantors, and sponsors who support exhibitions and programs.
Educational support comes from Pamela and Gary J. Frary and from Sandra A. Ott. Marketing is supported in part by City of Wausau Room Tax funds. Exhibitions and programs are supported in part by a grant from the Wisconsin Arts Board with funds from the State of Wisconsin and the National Endowment for the Arts. Art Kits are supported by a grant from M&T Charitable Foundation and Wilmington Trust.