June 10 – August 27, 2023
From tapestries made from used ties, shirts, and other fabrics to sculptural vases crafted from Ethernet and coaxial cables, this eclectic exhibition features artwork created from unwanted materials, casting "trash" into a new light. Recology, San Francisco's 47-acre Recycling and Transfer Center, has hosted an Artist in Residence program since 1990. Operating with the belief that art plays a unique role in educating and inspiring the public, Recology offers artists an opportunity to make artwork from discarded materials. Armed with safety gear and a shopping cart, artists scavenge in the Public Reuse and Recycling Area to reclaim discarded waste as reimagined art objects. The hybrid concoctions underscore the power of creativity and perceiving cast-off debris anew.
Reclaimed: The Art of Recology was organized by Bedford Gallery at the Lesher Center for the Arts, Walnut Creek, California.

Exhibition Highlights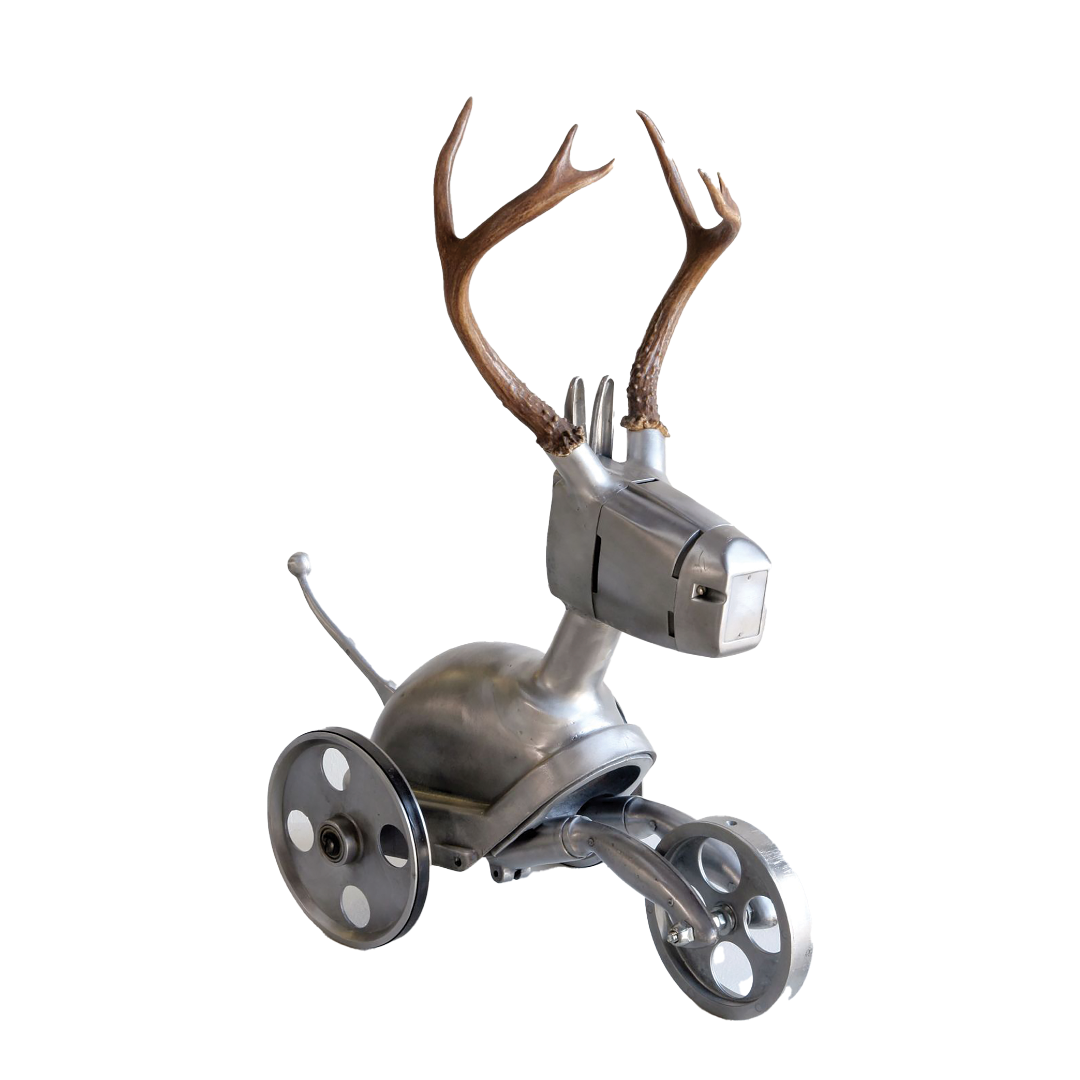 Thanks to the members, donors, grantors, and sponsors who support exhibitions and programs.
Wausau Homes is the presenting sponsor of this exhibition at the Woodson Art Museum.
Exhibitions and programs are supported in part by a grant from the Wisconsin Arts Board with funds from the State of Wisconsin and the National Endowment for the Arts. Marketing is supported in part by City of Wausau Room Tax funds.