Tag Archives:
National Medal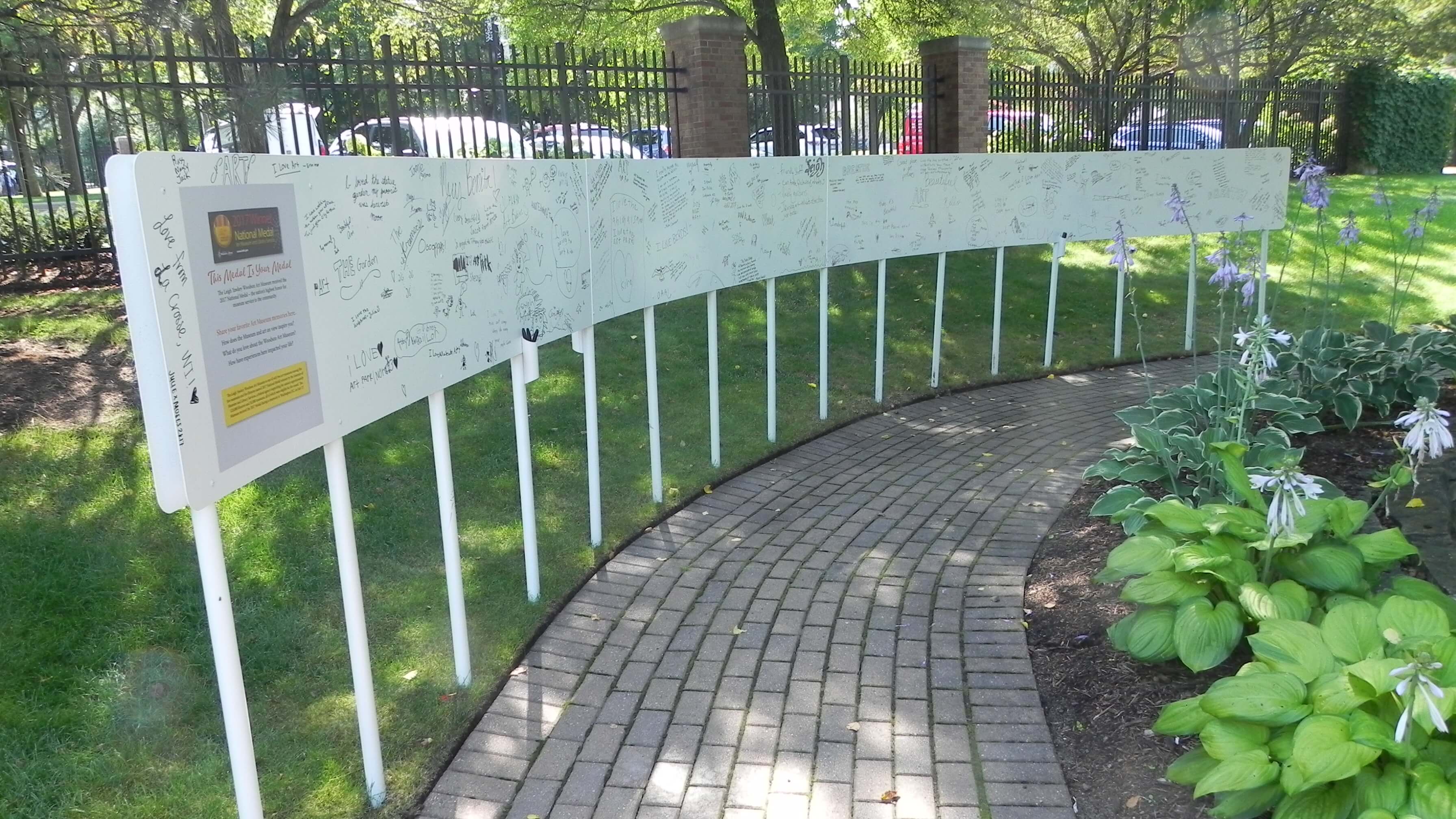 Posted on August 16, 2017
I love to collect Woodson Art Museum visitors' comments and stories. It's delightful to see what Leigh Yawkey Woodson Art Museum visitors love, appreciate, and are inspired by during their time here. To me, the recently installed comment wall in the sculpture garden is a treasure trove.
Posted on July 05, 2017
Sunshine and dry skies are needed for the Woodson Art Museum's community celebration on Thursday, August 3, 4-7 pm, in the sculpture garden. Save that August 3 date; we hope the community will bask in the glow of the Museum's recognition as a winner of the 2017 National Medal for Museum and Library Service – the nation's highest museum honor for service to the community.
Posted on May 24, 2017
During the finals days of M.C. Escher: Reality and Illusion, the Woodson Art Museum continues to receive gratifying messages from those eagerly planning trips to visit and their impressions after experiencing Escher's mind-bending artwork. Projected attendance during the three-month Escher exhibition – on view March 4 through May 28 – was expected to be about 10,000. With just days remaining, the actual total-attendance tally exceeds 15,000.